Your Florida wildlife adventure starts here...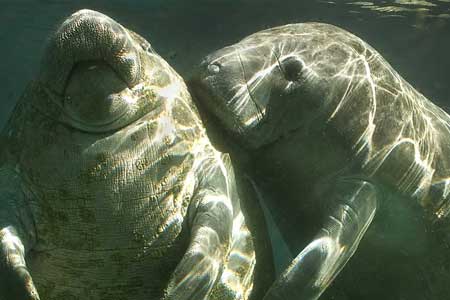 Manatee Sightseeing & Wildlife Boat Tour
Tour Length: 1½ Hours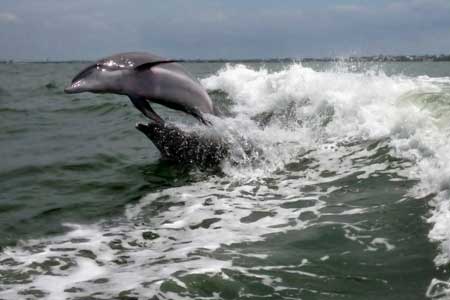 Manatee, Dolphin & 10,000 Islands Beach Eco-Tour
Tour Length: 3 Hours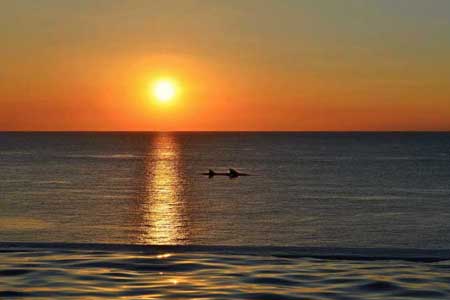 Manatee, Dolphin & 10,000 Islands Sunset Cruise
Tour Length: 3 Hours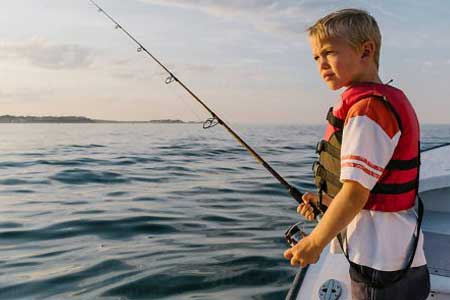 Kids & Family Fishing
Tour Length: 2½ or 5 Hours
Common Questions & Answers
Please arrive 10 minutes before your departure time. We cannot hold the boat for late passengers as it will inconvenience the on time patrons and shorten their tour. If you are running late, please notify us by calling 239-642-8818. No refunds or reschedules within 24 hours, but we can offer you 50% off to come at a later time if you miss the boat.
We are located at Port of the Islands Marina, 525 Newport Drive, Naples Florida 34114. We are about 30 minutes from Marco Island, 30 minutes from East Naples, 35-40 minutes from downtown Naples, and 45 minutes to an hour from North Naples. From Fort Myers it is an hour or more depending on where you are traveling from. Please put our address in your GPS to calculate how long it will take you. Our tours leave on time and cannot wait for late patrons.
It is free to park in the parking lot across from the fire station. Once parked, walk across Newport Drive, around the fire station/ship store to the picnic tables in front of the marina.
Meet at the picnic tables in front of the marina and around the back of the fire station/ship store. A captain will call your last name at departure time to let you know which boat to board.
Food, drink and alcohol is permitted on our tours. However, please do not bring glass on the boat.
Dress comfortably according to the weather.
For the manatee tour, you will not be getting wet. It is also on a covered boat.
For the Beach Eco-Tour, you can swim at Whitehorse Key, so beachwear is recommended. The boat is covered.
For the fishing trips, you will not be getting wet, but the boat is NOT covered so please bring proper sun protection.
We offer 4 different tours:
The Manatee Sightseeing Tour is 1½ hours long.
The Beach Eco-Tour Tour and Sunset Cruise are 3 hours long.
The Kids/Family Fish is 2½ or 5 hours long.
It depends on the tour you are on.

The Manatee Sightseeing Tour will take you and your group through the Port of the Islands harbor and the Faka Union Canal on the edge of the Everglades.

The Beach Eco-Tour and the Sunset Cruise begin in the Port of the Islands harbor then head down the Faka Union Canal through the Everglades to the 10,000 Islands. The boat stops on Whitehorse Key for approximately 45 minutes so you can picnic, beach or go shelling.
Yes! Wildlife such as alligators, egrets, dolphins, sea turtles, bull sharks and other animals indigenous to the area can be seen on our tours!
Just like any body of water, visibility is dependent on several factors. However, the water in this area is darker due to the naturally occurring tannins from the mangroves. Using our special polarized sunglasses, you can better see the manatees and other wildlife below the surface.
We are the only manatee tour in SWFL that sees manatees almost every day of the year. The chances you will see one or more manatees is very high. However, nature cannot be predicted or guaranteed. If you do not see a manatee on your tour, you get to come back for free!
Sightings are dependent on tides and weather. We recommend booking at low tide and when the sun is highest. This usually tends to be our 10 am, 11:30 am, 1 pm or 2:30 pm tour times.
Manatees like warm, fresh water. The Port of the Islands is 6.5 miles up river from the Gulf and maintains a warmer temperature due to the bottom being muddy vs sandy. Additionally, we have a fresh water dam that empties out into the canal providing manatees with the fresh drinking water they love. Because of this, manatees are seen all year around.
Our captains are licensed to carry up to 6 passengers per boat, per U.S. Coast Guard law. This is based on bodies, not age or weight. We cannot make any exceptions to this rule. If you have a party larger than 6, please book under the dedicated booking for large parties. We will split the group onto 2 or more boats and keep them close during the tour so your group can enjoy the experience "together". For parties of 7 or more, 20% gratuity will be added.
It is $100 to make the Manatee Sightseeing Tour private and $200 to make the Beach Eco Tour and Sunset Cruise private. This will ensure your party is the only one on the boat and you will receive a tailored experience from your captain. There is a separate booking category for private parties under each tour. All fishing charters are private.
Full refund up to 24 hours prior to departure.
Reschedules are free of charge up to 24 hours prior to departure. If you need to reschedule within 24 hours of departure please call 239-642-8818. We cannot refund your money but will rebook you at 50% off for a later date or time.
The safety of our guests and captains is our highest priority. If you test positive for Covid and cancel at least 24 hours prior to departure, you are entitled to a full refund. If you test positive within 24 hours of your trip departure, you can book for a later date at 50% off, with no expiration to redeem. No refunds will be honored within 24 hours of trip departure. No persons testing positive within 5 days of trip departure will be allowed on the boat.
Single riders are welcome, however, there must be 2 passengers booked to depart. In the event that the minimum is not met, you may reschedule for free. If you cannot come back another time, you are entitled to a full refund.
Yes! We now offer gift cards. Just
click here
and select the amount you would like. Its so easy to give of an unforgettable wildlife adventure.